The Missouri River Adult Hockey League (MRAHL) is an amatuer hockey league operating in the Bismarck/Mandan area of North Dakota, USA. With a league coordinating committee to help steer the development of the organization, the league has grown from a few players in 1997 to ten teams currently. The league promotes fun, safe play in a no check style. Our ice time comes in two flavors - nightly pick-up games and organized league games.
League players come in all ages and skill levels. Many of our C division players have no prior organized hockey experience while our A division players are often grissled veterans of organized hockey.
**9/28/2016**
C Team League Update
Team rosters for the upcoming season have been set. You can pay online or pay Jeff or your team manager at the rink. As a reminder, all player fees must be paid prior to the first game or you won't be allowed to play!
---
New Google Calendar
A new MRAHL Google Calendar has been created! Use the following address to add to your calendar:
0lle39n4lmhuava10410rtq7f0@group.calendar.google.com
Don't know how? Get directions HERE
---
Dale Berreth Tournament Champions
Congratulations to the repeat champions, the Missouri River Mudcats, the 2016 Dale Berreth Tournament champions!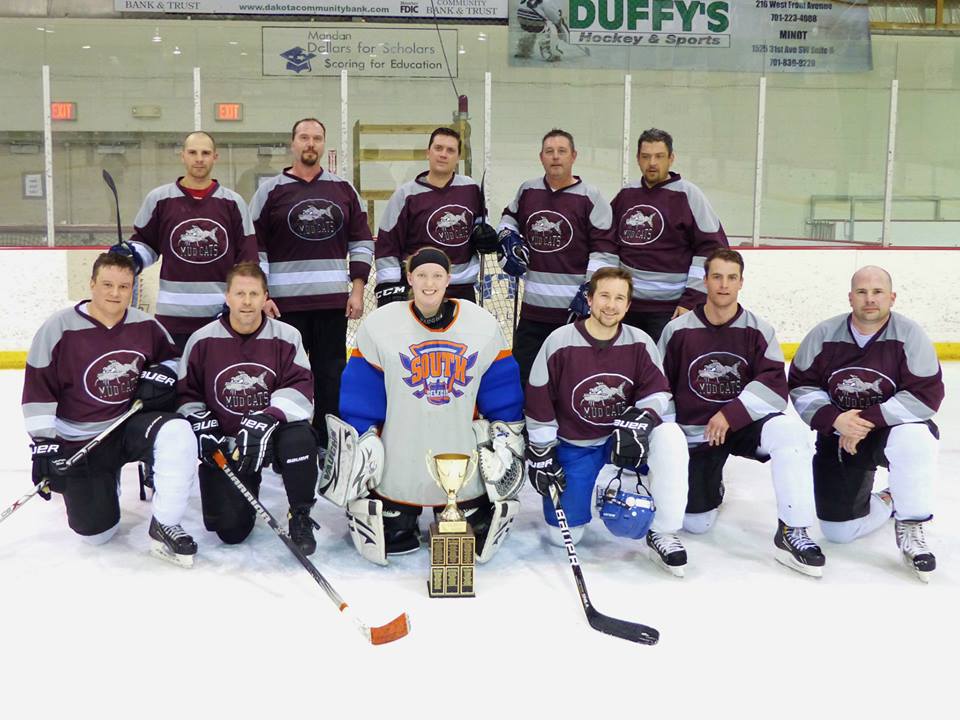 ---
Upcoming League Games
**View the rest of the remaining games by choosing your league under schedules on the left nav.